Update: The new book is out! The FREE web-based course has been put into book format complete with the same blueprint Travis used to achieve financial freedom in only five years. Click the picture below to see what others have to say about the book.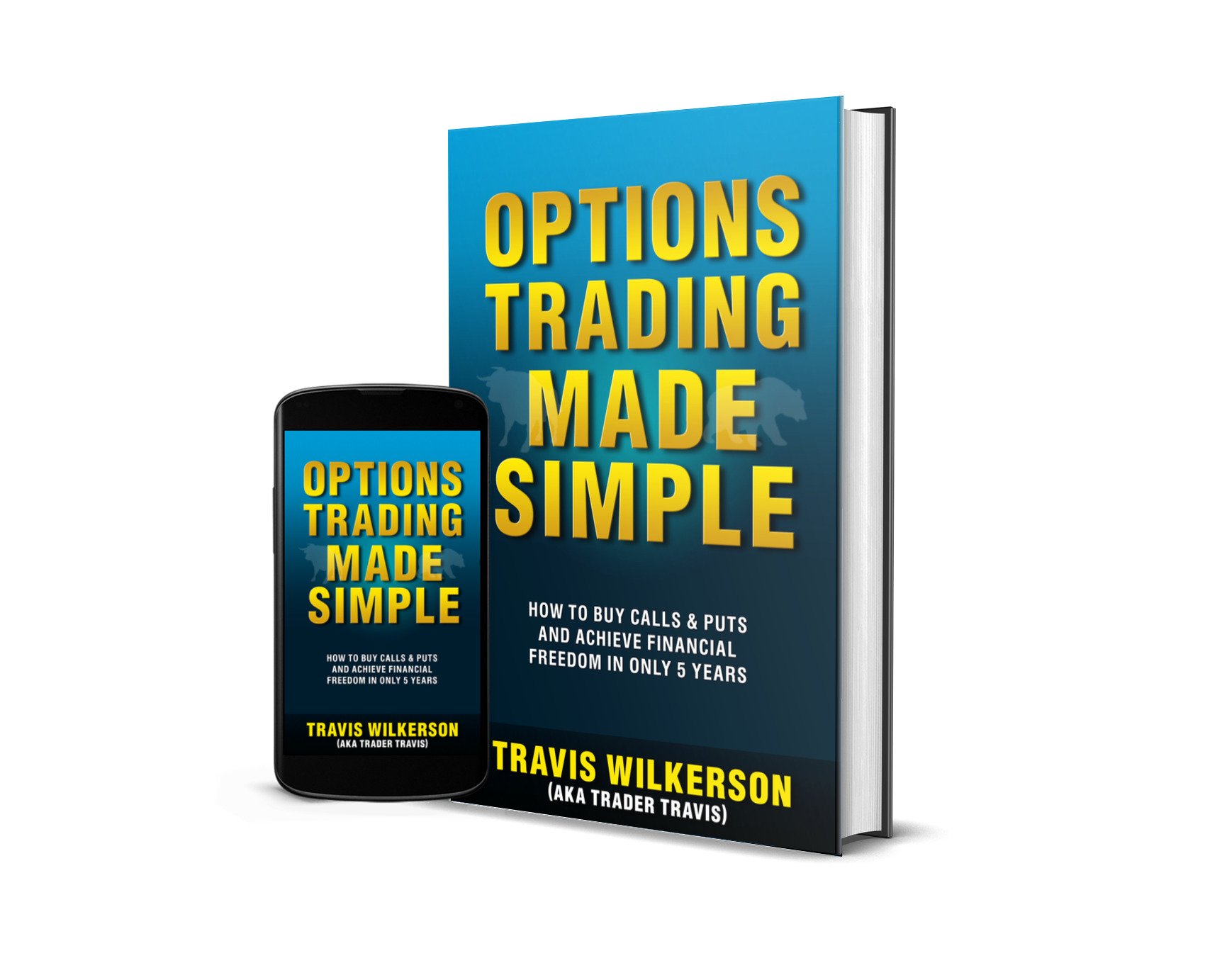 Also, my *newest* book is out: 10-Miunute Options Trading and ETF Investing
The 7-Step Process of Online Stock Option Trading
The belief that online stock option trading is risky or too good to be true has, for years, kept millions of investors from realizing the full potential of their investment portfolios.
By strategically using Puts and Calls you will discover how to trade stock options for easy, effortless, and guaranteed monthly income.
And yes, I know that sounds too good to be true, but hold your judgement until you verify everything I am saying.
When I first learned about options trading I was completely skeptical. So I FULLY expect you to verify each and every claim in this option course. It's what any prudent investor would do.
Again, I was once skeptical but I took a step of faith and signed up for an options trading basics course. Within a few months I managed to trade a $10,000 account all the way up to $70,000.
That's not normal, and I wouldn't tell anyone to expect that...but it is exactly what happened for me.

And it's what I desperately needed at the time.

But then I got greedy and proceeded to lose money!

However, by this time I was hooked. I was now addicted to the "get rich quick drug" and it took a long time to break free from the grips of that waywardly path.

I spent many years tweaking and I finally accepted a more sensible, and less stressful, approach to building wealth.

I can't promise you quick results like I had.  No one can. But I can promise to show you the system I've now used over 15 years to create a FREEDOM Lifestyle for me and my family.

That system will help you build wealth and earn consistent monthly income at the same time.

And it starts with following these 7 steps...
The 7-Step Process of Online Stock Options Trading... 
Question 1: What do you trade?
Step 1: Finding the best stocks: You can't find quality trades on a consistent basis unless you have quality stocks that produce these trades.
Fundamental analysis is the first step in the process of trading stock options. It builds the foundation of a successful trading business.
Fundamental analysis is where you sift through the thousands of stocks listed on the stock market and pull out only the best stocks. You're going to look at earnings, price strength, etc. etc.
Step 2: Creating a Watch List: only a select few stocks will survive the sifting process. The list will be further narrowed down by using a bit of technical analysis (looking at the stock chart). The charts that look promising will be placed on a list. This list is called a watch list. This will be the list of stocks you review each night, or week, looking for potential option trades.
Question 2: When do you trade?
Step 3: Technical Analysis: technical analysis is not only used to create your watch list, but also to find option trades. You're going to use technical analysis to look for certain price patterns and you're going to use technical indicators to assist you with getting in and out of the trade.
Step 4: Reviewing the Option Chain: you've found a few stocks that look promising, you've done a more in depth analysis, and now you've found a potential trade. This is where you look over the option chain and pre-select the options that you're going to buy or sell.
Step 5: Follow Through: If your deeper analysis turns out okay, and you've found options you can afford, then you create follow through rules. Follow through rules essentially say that if Stock "A" does "B" then I will do "C". You only place a trade when your follow through rules have been met!
Ideally you should paper trade first until you develop the proficiency needed to succeed with options. There are more "crash and burn" options trading stories then there are "rags to riches" (You need to really let that point sink in!).
Question 3: How do you manage risk and profits?

Step 6: Exit Strategy: online stock option trading involves far too many variables beyond your control. You must have an exit strategy planned out before you enter a trade. It's a way to manage risk. It's like buying car insurance. You're protecting yourself in the event of an accident.
Step 7: Money Management: the true path to riches is to keep more money then you spend or lose. You will find it's rather easy to make money.
The hard part is keeping it. Following a few money management rules will help you keep your options trading profits.
Despite all of the complexity it all comes down to: Puts and Calls
There are literally hundreds of different option trading strategies, but despite this fact there are only 2 types of stock options: Puts and Calls.

We covered the basic definition of Puts and Calls earlier, but just know that Put options and Call options allow you to make money both when stocks are going up and also when they are going down.
For instance, I teach a strategy called "Set it and Forget it". It involves selling Put options and it takes roughly 10 minutes to place the trade and because of the way we trade it, it requires zero management.
With this strategy we make money if the stock goes up in price and also if the stock goes absolutely nowhere in price.
And it the stock happens to go down in price then we will be obligated to buy a certain number of stock shares.
If this happens we don't care because we will then sell Covered Calls on the stock. Covered calls are like renting out a house you own. Covered calls are the oldest and most widely used of all option trading strategies.
It's also why you don't need to fear another stock market crash as you'll make money regardless of which way the market trends.
So in summary, online stock options trading allows you to profit with the natural up and down flow of the stock market.
And now that the 7-step process has been revealed, it's time for you to practice…
You'll be first walked through a few example trades so you can see how all the concepts worth together. Then you'll have a chance to implement the 10 minute options strategy I teach.
Please proceed to the next lesson.
The Passive Stock Options Trading Book Series
Discover how to achieve financial freedom in only 5 years...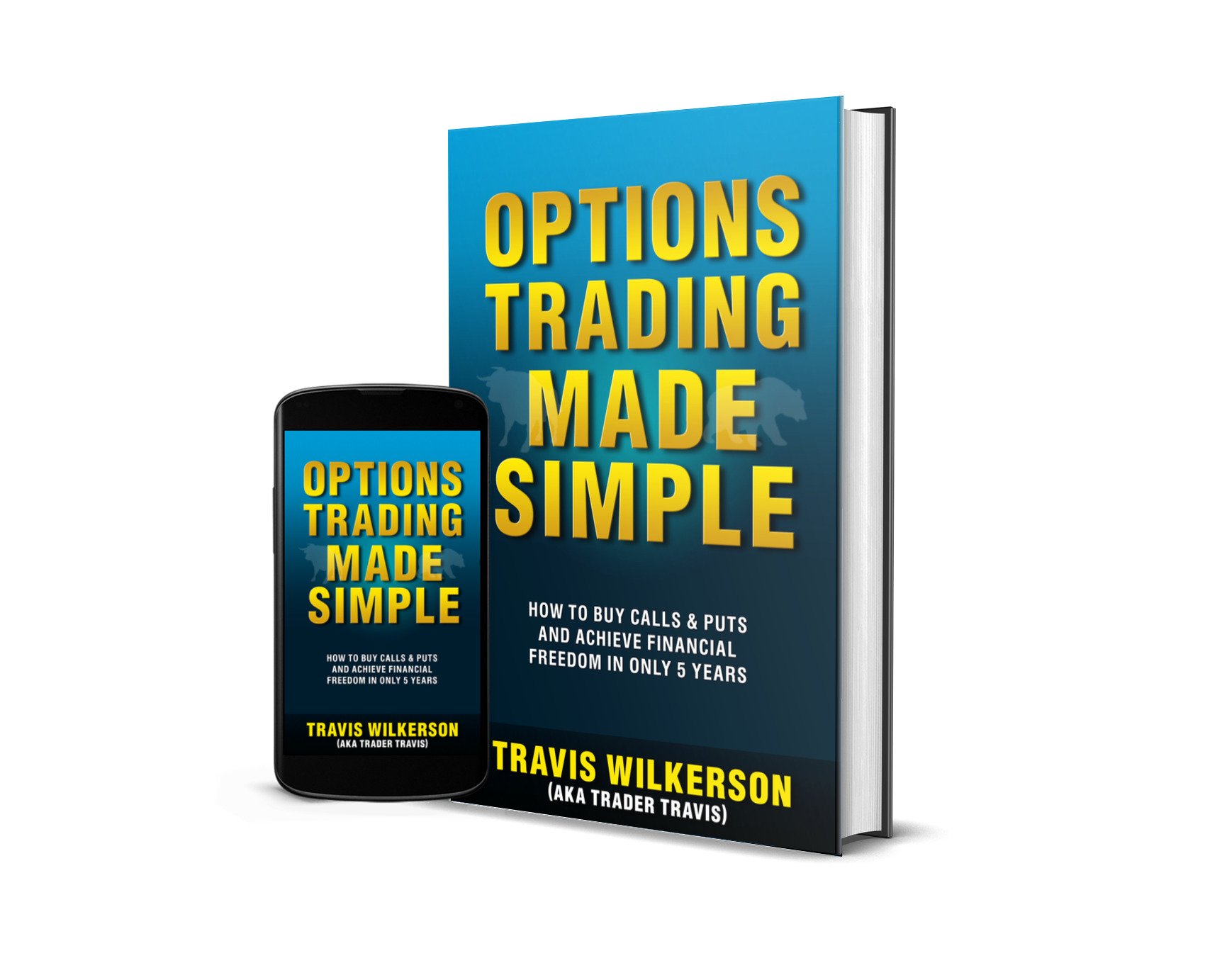 ---
If You're Looking For A Reliable Lower Risk Way To Be
Profitable With Options, Try The "Buffett Strategy"...
I don't know what has brought you to my page. Maybe you are interested in options to help you reduce the risk of your other stock market holdings.

Maybe you are looking for a way to generate a little additional income for retirement. Or maybe you've just heard about options, you're not sure what they are, and you want a simple step-by-step guide to understanding them and getting started with them.

I have no idea if options are even right for you, but I do promise to show you what has worked for me and the exact steps I've taken to use them to earn additional income, protect my investments, and to experience freedom in my life.
If you want to learn more, I invite you to download a FREE video case study on how to trade options like Warren Buffett.
Inside you will discover...

How investors pay me money to buy their stock.
How "combining option selling with option buying" resulted in a 60% growth of my account.
The "Family Freedom Fund" strategy I use to beat the market each year (I'm an experienced investor so your results may vary).
And lastly, there is a high risk way to trade options and a low risk way. You'll discover a low risk "sleep well at night" method of investing.
Fill in your details below to download your FREE case study. Along with your case study, you'll also get my daily emails where I share my favorite option trading strategies, examples of the trades I'm currently in, and ways to protect your investments in any market.
Wealth Building Resources
Free Video Case Study (Newsletter)

Options Trading Made Simple Book (My Kindle book)

Options Wealth Academy (High End Training Program co-founded by Travis)
Free Options Course Learning Modules

| | | |
| --- | --- | --- |
| Module 1: Option Basics | Module 2: Option Value | Module 3: Basic Strategies |
| Module 4: Stock Charts | Module 5: Technical Indicators | Module 6: The 7-step process I use to trade stock options |
Learn Stock Options Trading Home Page
Trader Travis's YouTube Channel