Update: The new book is out! The FREE web-based course has been put into book format complete with the same blueprint Travis used to achieve financial freedom in only five years. Click the picture below to see what others have to say about the book.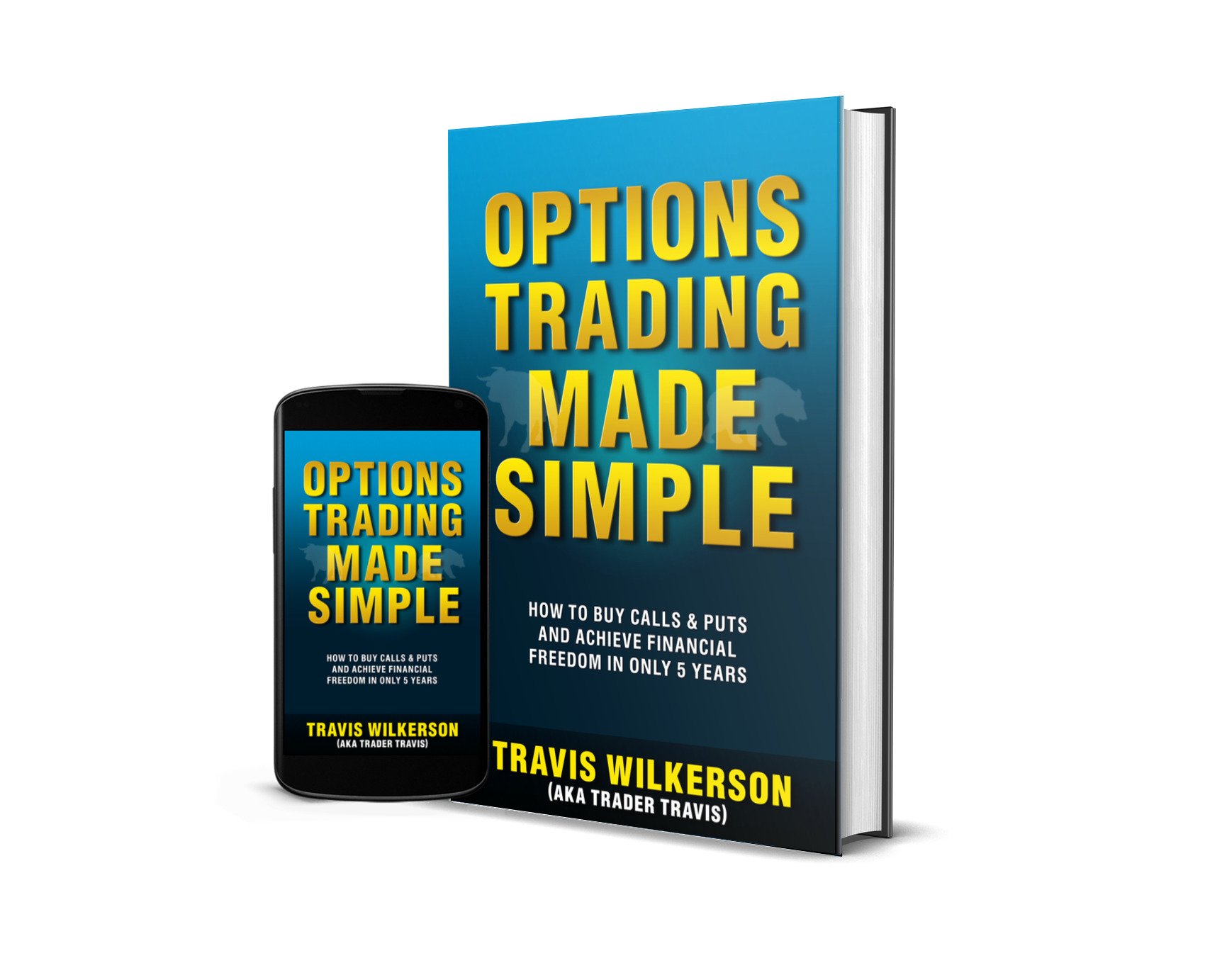 Also, my *newest* book is out: 10-Miunute Options Trading and ETF Investing
Online Options Trading: find, open, and manage option trades in 10 minutes...
What's the first thing that comes to mind when I say, "With online options trading you can find, execute, and manage multiple profitable options trades in less than 10 minutes?"
Is it excitement, skepticism, utter disbelief? Are you now judging me without verifying, the claim?
For some people, that may sound a little too good to be true and that's OK. The truth is, results speak louder than words!
Not only is it possible to find, execute and manage profitable trades in less than 10 minutes a day, but my students and I have been doing it with an extremely high success rate for years!
I designed the 10 minute strategy below as a proof of concept exercise. A simple low risk way for you to verify all the claims on this website.
Nothing is more powerful (and thrilling for me as a teacher) than a new student trying what they have learned in this course and seeing results almost instantly.

I've had great results using your blueprint. I've used it in ETF sector option using TT. ETF sectors are a great way to use options leverage to buy at a discount. The blueprint has worked good in the internet portfolio... Options can be very rewarding if you wait for the right trade and don't force it. I risked ~ $10,000. In less than 2 hours the position was worth ~ $20,000. I closed half to protect capital. Using today's high and low for an example, the remaining position I'm riding for free was worth between $2,700-$30,600 today!

Clint H.
MarketClub Member since 12/21/14
Travis, thanks for all your input. I bought a call option on TJX (monthly) gained 200%. Thanks. God bless.

Joseph N.
MarketClub Member since 7/27/08
***WARNING***
I can't promise you'll succeed. No one can. It's actually safe to assume you will fail. At least that way you won't fall victim to extreme optimism.
The results shown in this course often make online options trading seem easy and it's not!
There are more "crash and burn" options trading stories then there are "rags to riches".
And although I understand that ultimately you want to learn how to earn extra income for yourself and your family…my job is to make sure you learn the right way.
So please do not practice the strategy below unless you fully understand Modules 1-5 (table of contents below).
The stock market isn't going anywhere. If it takes you 6 years longer to become a millionaire then so what, you're still a millionaire.
My recommendation is that you start from Module 1 Lesson 1: explain option trading and go back through the whole course. Grab a piece of paper, take notes, and fully understand the concepts.

Then come back here to paper trade this strategy…
Trading Stock Options...
The great thing about Online options trading is that you can make money whether the stock market is going up, down, or trending sideways.

This is vastly different than some of the traditional forms of investing where your hard earned dollars rise and fall with the overall stock market.
If you recall from Module 1 stock options are contracts that give you the right to buy or sell a stock. Not all stocks have listed options, but the ones that do have numerous options available. These options can be bought, sold, or traded.
Stock options are derivatives. They are derived or come from the existence of stocks. IBM stock options are created for IBM the stock.
Technically speaking, the term derivative refers to how the price of these contracts is derived from the price of the stock. Their value is dependent on the price of the stock it was created for.
Generally speaking, the option's value will rise and fall in sync with the stock price.
One very important point to keep in mind is that stock options mirror the movement and quality of the company stock it represents.
If you trade the stock options of a crap company then those options won't be worth a crap. Not many people will be trading them and they won't have attractive price movement.
Good stocks have good options to trade.
You want to trade high quality options. In order to do this you have to pick good stocks.
How this intimidates most people, because there is no broker researching stocks for you and it's not like they teach you how to find good stocks in school.
You have to do all the research and your success or failure falls squarely on your shoulders.
It's entirely up to you to figure out…
What to trade?
When to trade?
And how much to risk on your trades?
The good news is I've spent over 15 years trading options and I've finally created what I feel is the absolutely best "proof of concepts exercise" for new traders.

I call it the 10 Minute Options Strategy.
Watch the video below for instructions on how to implement this...
The "10-10-10" Trading Strategy
Ten minutes to place the trade, ten minutes to manage the trade, and ten minutes to close out the trade...
I want to add value to your life without you paying me a dime. 

The strategy below is a "proof of concept" exercise taught in the Option Profit Formula Success Academy.
Not everyone can afford the Success Academy so the training below allows you to:
Implement the 10 minute strategy...
And enroll with your profits...
Or you can simply stop there and never join us. Either way I'm happy as I found a way to add value to your life.
So take a moment to test drive the strategy below. If you find value in the training then I hope to see you inside of our member's area.
I don't want to spend your money for you, but I do highly recommend you at least join Marketclub on a trial basis to practice this strategy.

Don't let any "head trash" get in the way. Use your trading results to determine if you want this software in your bag of trading tricks (i.e. let the results speak for themselves).
Personally, the reason I stay with them is because they have helped me earn several thousand dollars in profit over the years. And as a bonus the educational lessons they put out are good too.
However, if you are going to join Marketclub I suggest you wait until after you've watched the video so that you can maximize your trial period.
Enjoy!

P.S. The link to your trial is here:
The Passive Stock Options Trading Book Series
Discover how to achieve financial freedom in only 5 years...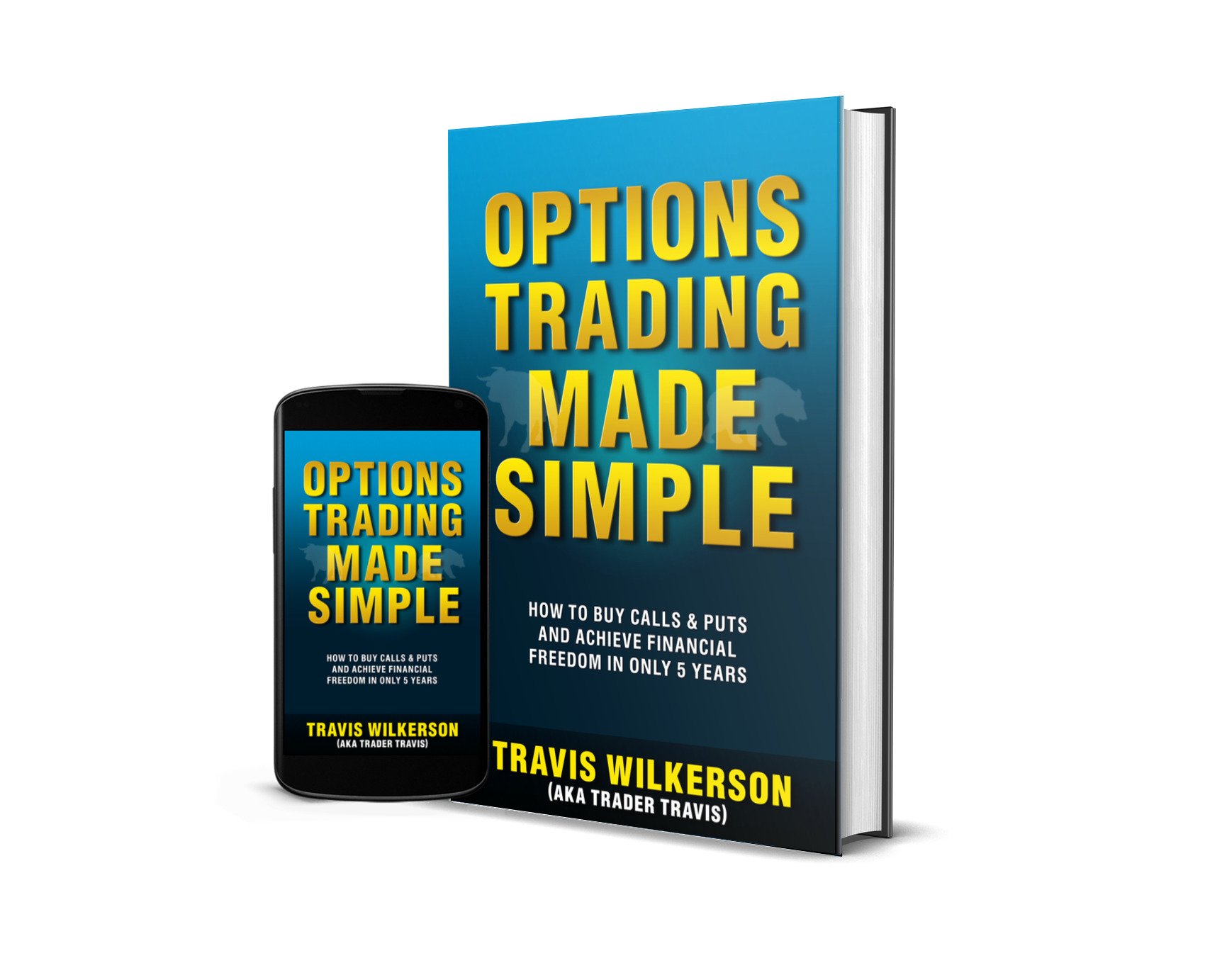 ---
If You're Looking For A Reliable Lower Risk Way To Be
Profitable With Options, Try The "Buffett Strategy"...
I don't know what has brought you to my page. Maybe you are interested in options to help you reduce the risk of your other stock market holdings.

Maybe you are looking for a way to generate a little additional income for retirement. Or maybe you've just heard about options, you're not sure what they are, and you want a simple step-by-step guide to understanding them and getting started with them.

I have no idea if options are even right for you, but I do promise to show you what has worked for me and the exact steps I've taken to use them to earn additional income, protect my investments, and to experience freedom in my life.
If you want to learn more, I invite you to download a FREE video case study on how to trade options like Warren Buffett.
Inside you will discover...

How investors pay me money to buy their stock.
How "combining option selling with option buying" resulted in a 60% growth of my account.
The "Family Freedom Fund" strategy I use to beat the market each year (I'm an experienced investor so your results may vary).
And lastly, there is a high risk way to trade options and a low risk way. You'll discover a low risk "sleep well at night" method of investing.
Fill in your details below to download your FREE case study. Along with your case study, you'll also get my daily emails where I share my favorite option trading strategies, examples of the trades I'm currently in, and ways to protect your investments in any market.
Wealth Building Resources
Free Video Case Study (Newsletter)

Options Trading Made Simple Book (My Kindle book)

Options Wealth Academy (High End Training Program co-founded by Travis)
Free Options Course Learning Modules

| | | |
| --- | --- | --- |
| Module 1: Option Basics | Module 2: Option Value | Module 3: Basic Strategies |
| Module 4: Stock Charts | Module 5: Technical Indicators | Module 6: The 7-step process I use to trade stock options |
Learn Stock Options Trading Home Page
Trader Travis's YouTube Channel