Options Trading Success Stories from Average Ordinary People
Learn the real truth about options trading success (proof that you don't need Wall Street credentials)...
Below are a few options trading success stories from normal people like you and I, but first let me address the most pressing questions...
You can search online and you will find that options trading has a 90% failure rate, so...
Can an average person really succeed at options trading?
And how well are my students doing?
Everyone can experience success with options, but not everyone will. Some people are destined to fail in life and others are destined to succeed. The only difference between the two is their habits.
Building wealth is not easy and if it was then everyone who has ever received a paycheck from work would be wealthy! The truth is that it takes commitment, discipline, and patience, and not everyone is ready to go down that road.
The laws that surround options trading are no different. If options trading success was so easy to obtain and if you could create wealth as fast as all the gurus claim...then everyone would be trading stock options.
There are many gurus out there talking about their incredible systems and methods, but have you ever asked them how well their students are actually doing?
Because that's the only thing that should truly matter to you.
Watching someone else succeed doesn't put money in your bank account. What does matter is can that person take an average ordinary individual and teach them how to duplicate their success (or better).
The Option Profit Formula has created literally hundreds of success stories and you'd never have time reviewing all of them, but below are a few that will give you an idea of the experience people have when they work with us.
People Who Have Used the Option Profit Formula...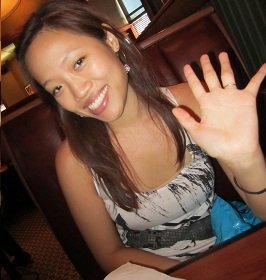 Jenny enrolled in the program and completed it without asking a single question (98% of your questions are answered inside the training videos).
She then sent this email that prompted her interview, "...I signed up for your class last November I believe.  I'm an auditor by day so I never get home in time to catch the weekly calls but I've been going at my own pace.  I started paper trading in December and started trading with real money 2 weeks ago.
My paper trading has been nothing but profitable, which scares me because I wanted to learn from my mistakes! My real money account has also been profitable."
You can listen to the rest of Jenny's story at the following link:
https://www.learn-stock-options-trading.com/opfsuccess-jennyl.html
---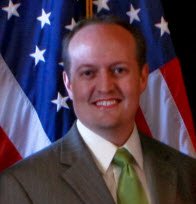 The following options trading success story puts a huge Kool-Aid smile on my face. Here is Jacob's life before options trading...
Worked in the public Sector and hated his job...
Was tired of living paycheck to paycheck...
And tired of putting vacations on credit cards...
And like most, he lost a lot of money during the stock market crash, but then he learned options trading. Here is his life after options...
He's on pace to be debt free and trading full time in a few years
He's more than doubled a paper trading account as well as a real money account
Then he made enough money to remodel his bathroom, re-shingle the roof on his home, bought all new windows for the house, bought a new furnace and A/C, built a fence around the house, and still had enough money left over to equal a 100% increase in his account size.
When I interviewed him he had just come back from taking a cruise. If you've done the math, that's about $47,540 worth of real value that was added to his life and that's on the conservative end. Listen to Jacob's story at the following link: 
https://www.learn-stock-options-trading.com/opfsuccess-jacobs.html
---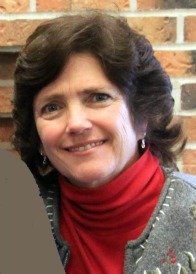 Sally's options trading success story is the one we get the most positive feedback on.
She is a true trading success in more ways than one.
She lost money for an entire year before she learned how to successfully trade stock options.
But THEN she made enough money to:
Pay for her son's wedding...
Replace three cars with 200,000 miles on each...
Helped pay for her two daughter's college tuition...
And she supported several charities in a big way! Listen to her story at the following link: 
https://www.learn-stock-options-trading.com/opfsuccess-sallys.html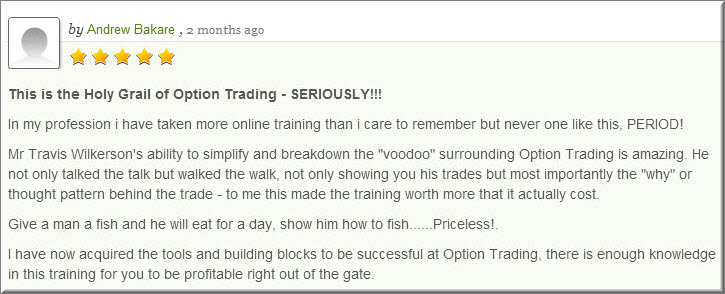 Our training has a 63.83% success rate in an industry that has a 90% "failure" rate.
The majority of our students make money!
Our training is completely transparent.
We're always here trading right alongside you.
We show you our winning trades and our embarrassing losing trades also!
Our training is a complete standalone package.
There's no "bait & switch" ... where you discover you have to invest more money to get the "real" secrets!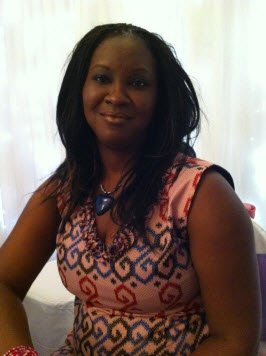 Belema (my former assistant) was one of my very first students. She's incredibly modest and you probably won't hear her say this, but she more than doubled her account after taking the course. The fact that she wanted to join our team says a lot about the experience she had as a student. Belema's story is at the following link:
https://www.learn-stock-options-trading.com/opfsuccess-belemao.html
---
Michelle's options trading success story is an inspiring story of someone who was down and out, but rose up to become one of the most successful option traders I have ever taught!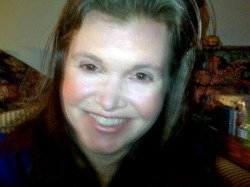 "In the financial meltdown of 2008, my accounts were devastated and I became so exasperated that I called my Fund Managers. These "professional" investors told me, 'Well, everyone had losses, we all lost money . . . it'll come back.' What really bothered me was the fact that they still charged me tens of thousands of dollars in fees - TO LOSE MY MONEY!
I was extremely frustrated, to say the least, and decided at that moment I had to take control of my money [and learned how to trade options]. I now have a skill that I can rebuild my retirement account and actually create a weekly earning, FOR LIFE. Needless to say, I have fired all of my "professional funds managers!" In a very short period of time, I have taken what was left of my retirement account and increased it 163%."
You can read the rest of Michelle's story at the following link:
https://www.learn-stock-options-trading.com/opfsuccess-michellef.html
---
DJ's options trading success story caught me by surprise as he sent me an email to ask a question and the last sentence of his email read as follows:
"Hey also, thanks. I ended up increasing my options portfolio by 30% in 2011. But of course that's not a true 30%. I've never had the full amount invested at one time. It was all from small trades. Of course, money management, right?"
He did this during a year when the average buy and hold investor lost money. You can listen to DJ's story as the following link:
https://www.learn-stock-options-trading.com/opfsuccess-djj.html



Our 4-step trading strategy works regardless of the market.
You'll make winning trades when the market is up,
You'll make winning trades when the market is down,
You'll make winning trades when the market is completely flat.
Our 4-step trading strategy requires no special skill or software.
It's completely do-it-yourself.
It's easy enough for a 12 year old to understand!
Our simplest trading strategy takes just 15 minutes a day to implement - allowing you to spend more time with your family.
There's no need for you to sit in front of your computer all day making trades.
Our 4-step trading strategy lets you earn an average of 2-5% return on investment a month.
Proof shown in the training.

And last but not least, at the end of the year I do a recap of how well I did as an options trader.
But as I said above, my performance doesn't matter. What matters is my ability to teach you.
The Story of the Weekend Warrior: are YOU a weekend warrior?
The weekend warrior is an analogy used by successful people to describe something they "gave up" in order to propel themselves from point A to point B.
It's meant to describe how much they sacrificed to reach their goals, and for most people the first thing they have to give up is their weekend "chill time." I know I did.
In order to learn both options trading and real estate investing there were soooo many things I had to give up...TV, hanging out with friends, my weekend relax time, vacations, etc. etc.
For a brief moment in time I worked 16-18 hour days (sometimes 24) and 7 days a week.
But as the motivational speaker Les Brown said, "In order to have the things tomorrow that others won't have, you've got to do the things that others won't do."
Dave Ramsey, my mentor, puts it this way, "If you will live like no one else, later you can LIVE like no one else."
Dave Anderson, the founder of Famous Dave's restaurant, says, "If you live life the hard way, life will be easy and if you live life the easy way, life will be hard."
If you talk to any successful person they will tell you that at a fundamental level the principles of success are really simple. They are so simple that most people overlook them.
Simple does not mean easy, but it does mean simple :)
The hardest part of your journey will be getting yourself to do what you know you need to do. Period.
***
The options trading success stories you find here are NOT from people who casually studied the material. And they are NOT from people who had massive success right from the get go.
They are from people just like you and me. They had both ups and downs. They had good days and they had bad days.
Heck while learning this, some of our students lost money for a complete year before they hit their sweet spot where they made more money in a few months then they did the previous year.
The point is they NEVER gave up.
Persistence is seriously overrated because there is a such thing as unintelligent persistence (doing the same things, but expecting different results), but a fact that can't be disputed is that winners persist long enough to get something to work.
Losers hop around from one bright shiny object to another. They never stick with anything long enough to get results. Jumping like flees from one dog to another in search of the latest and greatest trading strategy.
They never stick with anything long enough to see the fruition of wealth and the reason they don't stick is because they lack enough belief in the "thing" to make it work.
YES, Trader Travis used to be a loser! What you just read was my story.
I was jumping from one thing to another and never really getting good at anything. My dreams were being stolen by distraction.
I was a dabbler and dabblers die broke!
***
Whatever you have experienced in the past need not have anything to do with your future if you hook yourself up to strategies and systems that work.
And the Option Profit Formula works! THAT is what changed my life. That is when I went from a loser to a winner.
I hooked myself up with a group of really rich people and adopted both their beliefs and their systems and what do you know, the money magically showed up shortly after.
There has been an explosion of millionaires lately. There is not a shortage of opportunity, there is not a shortage of "how to" information. The web and library is filled with it.
It's all about personal motivation.
Having the courage to overcome your reasons (aka excuses).
Excuses like...
It's too hard
I'm too tired
I don't have enough time
My friends say I'm dreaming
(Fill in the blank)
Those are obstacles not excuses!
If you don't find a way to overcome them then you'll stay exactly where you are in life.
Said another way, you will not embrace change until the pain of staying the same is greater than the pain of change.
I hope the options trading success stories on this page both inspire and also challenge you to be more, because they've certainly inspired and challenged me.
Selah, Trader Travis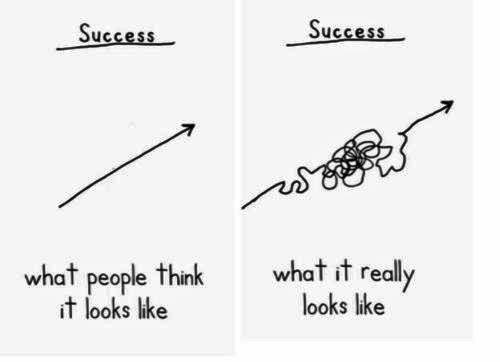 Disclaimer: These results are not typical. I think we're all intelligent adults and we know there's no such thing as typical. Everybody's going to have different results. If you take no action, you will get no results. If you take intelligent action, you will get intelligent results. I will however tell you that these types of returns are not unusual and I have several student emails to prove it.

Wealth Building Resources
Free Video Case Study (Newsletter)

Options Trading Made Simple Book (My Kindle book)

Options Wealth Academy (High End Training Program co-founded by Travis)
Below is a small sample of our success stories (my desire is that one day YOUR story will be on this page)...
Learn Stock Options Trading Home Page