Options Trading Success - Jacob S.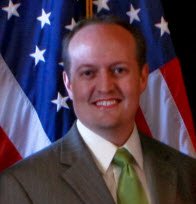 The following options trading success story puts a huge Kool-Aid smile on my face. Here is Jacob's life before options trading...
Worked in the public Sector and hated his job...
Was tired of living paycheck to paycheck...
And tired of putting vacations on credit cards...
And like most, he lost a lot of money during the stock market crash, but then he learned options trading. Here is his life after options...
He's on pace to be debt free and trading full time in a few years
He's more than doubled a paper trading account as well as a real money account
Then he made enough money to remodel his bathroom, re-shingle the roof on his home, bought all new windows for the house, bought a new furnace and A/C, built a fence around the house, and still had enough money left over to equal a 100% increase in his account size.
When I interviewed him he had just come back from taking a cruise. If you've done the math, that's about $47,540 worth of real value that was added to his life and that's on the conservative end.
"Here is what options trading success looks like for Jacob..."
Disclaimer: These results are not typical. I think we're all intelligent adults and we know there's no such thing as typical. Everybody's going to have different results. If you take no action, you will get no results. If you take intelligent action, you will get intelligent results. I will however tell you that these types of returns are not unusual and I have several student emails to prove it.

Wealth Building Resources
Free Video Case Study (Newsletter)

Options Trading Made Simple Book (My Kindle book)

Options Wealth Academy (High End Training Program co-founded by Travis)
Below is a small sample of our success stories (my desire is that one day YOUR story will be on this page)...
Learn Stock Options Trading Home Page