Update: The new book is out! The FREE web-based course has been put into book format complete with the same blueprint Travis used to achieve financial freedom in only five years. Click the picture below to see what others have to say about the book.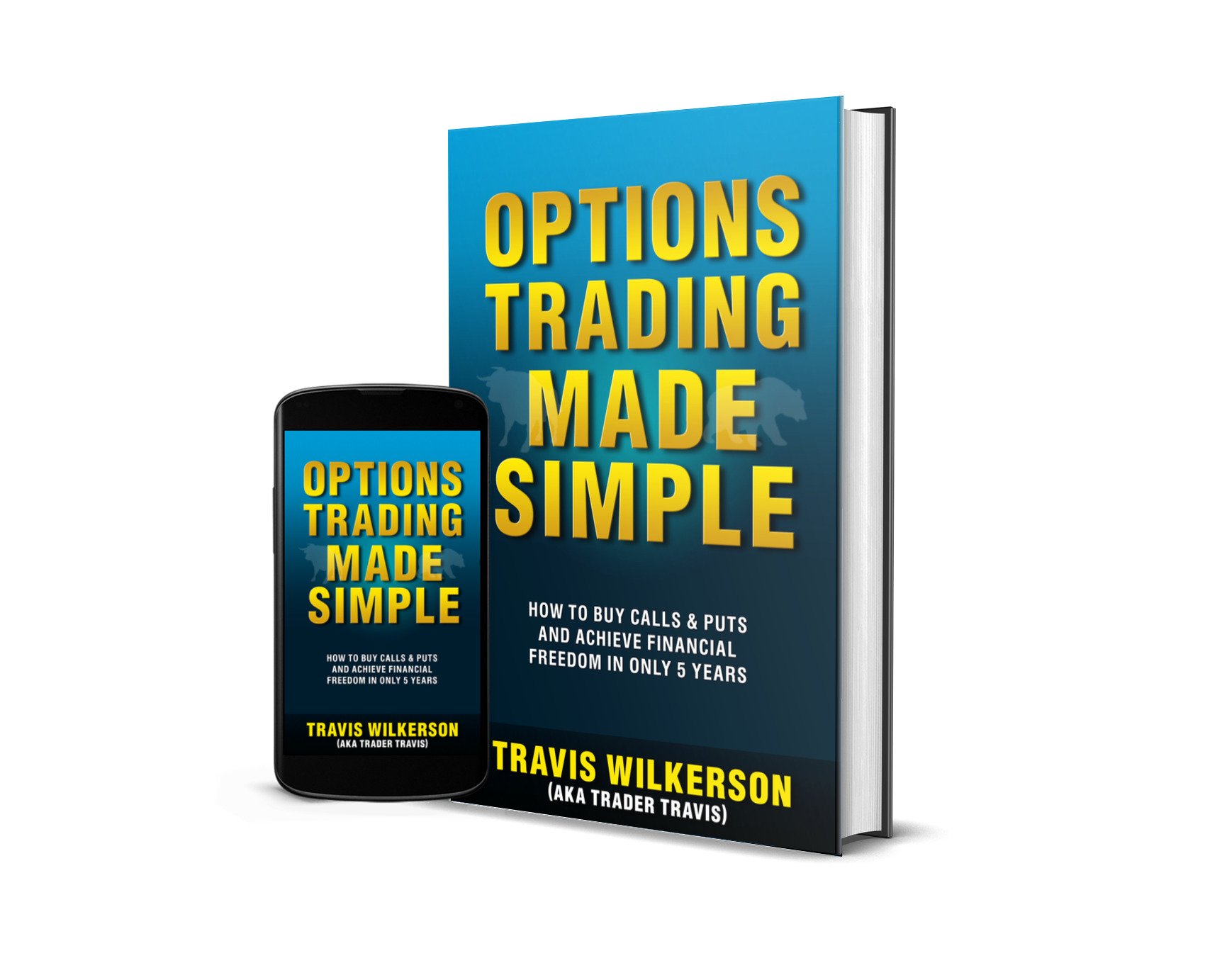 Also, my *newest* book is out: 10-Miunute Options Trading and ETF Investing
Basic Option Trading Strategies You Can Use to Make Money...
Puts and Calls form the basic building blocks of all option trading strategies.

Every trade is built using only Call options, only Put options, or a combination of the two.
If you are excited or overwhelmed by the number of stock trading strategies available to learn, then you'll feel the same way about options trading.
There are a larger number of option strategies available to the options trader.
I'm not a fan of information overload so I'll share a few basic strategies with you.
One of the great benefits of stock options is their versatility. You can tailor a particular trading strategy to be conservative, aggressive, or somewhere in between.
Here are just a few of the benefits of using stock options in your overall investment plan:
You can benefit from a rise or fall in stock price without actually owning the stock.
You can position yourself for a big move in the stock price even if you don't know which way prices will go.
You can earn extra income off of your current stock holdings.
You can buy stocks at a lower price then what they're trading at.
You can protect yourself from losing money if your stock declines in price.
Basic Option Trading Strategies...
The following option strategies are meant to be an overview, and to expose you to the extreme flexibility of options. Here is my word of caution, do not become overwhelmed with the number of option strategies that you will find on the web. Pick one or two strategies and learn all you can about them.
Find the strategy that you like best and stick with it. At least until you make large sums of money.
This lesson just goes over the basics. I trade a few advanced option strategies here and there, but I make most of my money just sticking with the basics.
There are four basic option positions: long Call options (buying Call options), short Call options (selling Call options), long Put options (buying Put options), and short Put options (selling Put options).

These four, and these four alone, are what fuel the "5 Year Retirement Plan" that you can learn about below. This was the life changing plan a millionaire gave to me many years ago.
Option Trading Strategies to Protect Profits...
Hedging (protecting)

Option Trading Strategies for Down Trending Stocks...
Bearish (down trending)
**FYI** Dow trending stocks and down trending strategies are called bearish stocks and bearish strategies. Please keep this in mind. You will most likely hear someone say that stocks are bearish, or they are trading bearish strategies.

**Tip** If you get confused by the term or forget, just remember that a bear usually stands up on its hind legs and swipes "down" with its front claws. Hence, bear markets are when stocks go down in price. 
Option Trading Strategies for Stocks that are Rising...
Bullish (up trending)
**FYI** Up trending or rising stocks are called bullish stocks. Hence, a bullish strategy is a strategy where you think stocks will rise in price.

**Tip** If you get confused by the term or forget, just remember that in a fight a bull will thrust his horns "up" to attack you.



Option Trading Strategies for Stocks That Aren't Moving...
**FYI** Stocks that aren't moving are called neutral, sideways trending, or channeling stocks. People generally refer to the strategies as neutral trading strategies.
The Passive Stock Options Trading Book Series
Discover how to achieve financial freedom in only 5 years...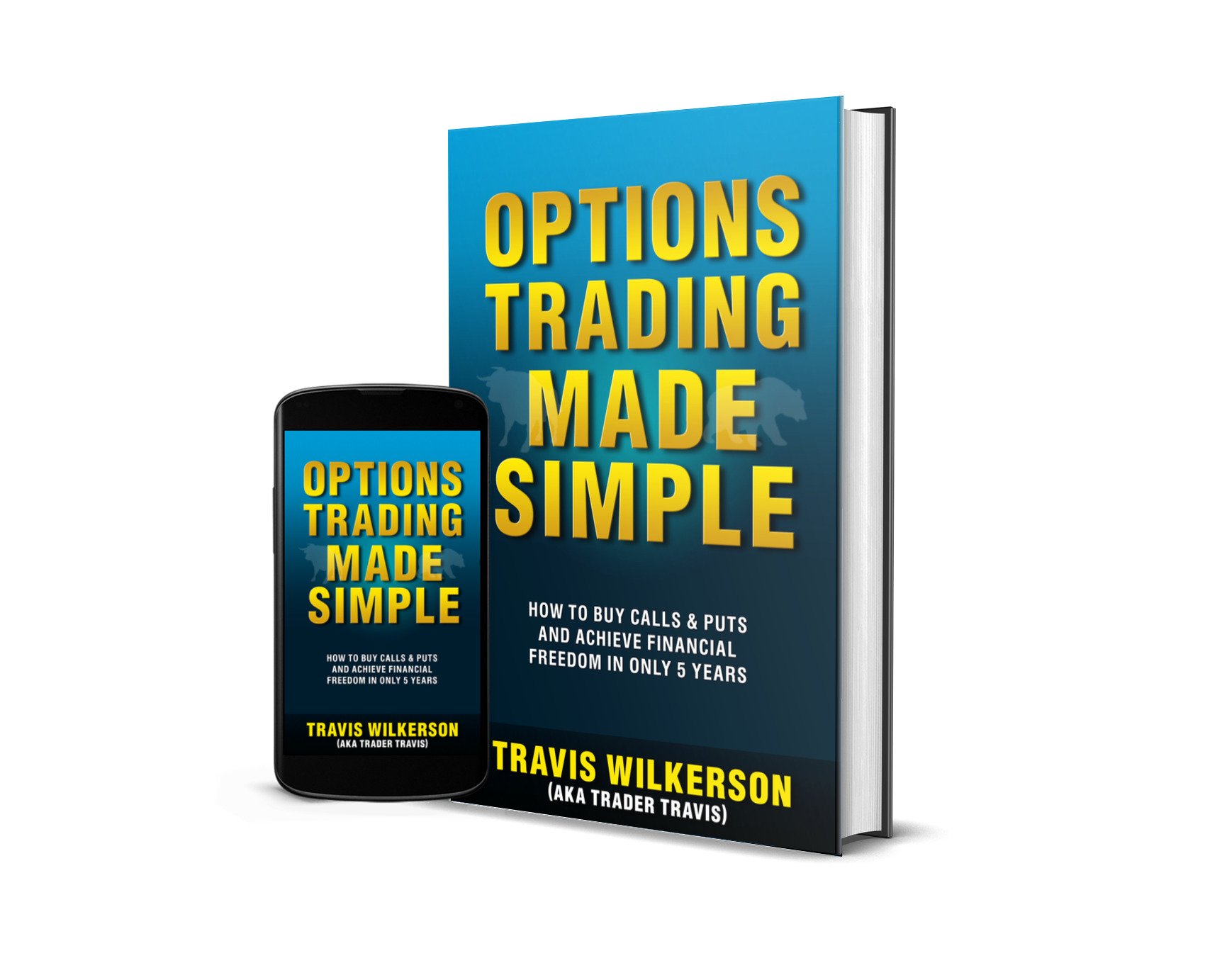 ---
If You're Looking For A Reliable Lower Risk Way To Be
Profitable With Options, Try The "Buffett Strategy"...
I don't know what has brought you to my page. Maybe you are interested in options to help you reduce the risk of your other stock market holdings.

Maybe you are looking for a way to generate a little additional income for retirement. Or maybe you've just heard about options, you're not sure what they are, and you want a simple step-by-step guide to understanding them and getting started with them.

I have no idea if options are even right for you, but I do promise to show you what has worked for me and the exact steps I've taken to use them to earn additional income, protect my investments, and to experience freedom in my life.
If you want to learn more, I invite you to download a FREE video case study on how to trade options like Warren Buffett.
Inside you will discover...

How investors pay me money to buy their stock.
How "combining option selling with option buying" resulted in a 60% growth of my account.
The "Family Freedom Fund" strategy I use to beat the market each year (I'm an experienced investor so your results may vary).
And lastly, there is a high risk way to trade options and a low risk way. You'll discover a low risk "sleep well at night" method of investing.
Fill in your details below to download your FREE case study. Along with your case study, you'll also get my daily emails where I share my favorite option trading strategies, examples of the trades I'm currently in, and ways to protect your investments in any market.
Wealth Building Resources
Free Video Case Study (Newsletter)

Options Trading Made Simple Book (My Kindle book)

Options Wealth Academy (High End Training Program co-founded by Travis)
Free Options Course Learning Modules

| | | |
| --- | --- | --- |
| Module 1: Option Basics | Module 2: Option Value | Module 3: Basic Strategies |
| Module 4: Stock Charts | Module 5: Technical Indicators | Module 6: The 7-step process I use to trade stock options |
Learn Stock Options Trading Home Page
Trader Travis's YouTube Channel