Update: The new book is out! The FREE web-based course has been put into book format complete with the same blueprint Travis used to achieve financial freedom in only five years. Click the picture below to see what others have to say about the book.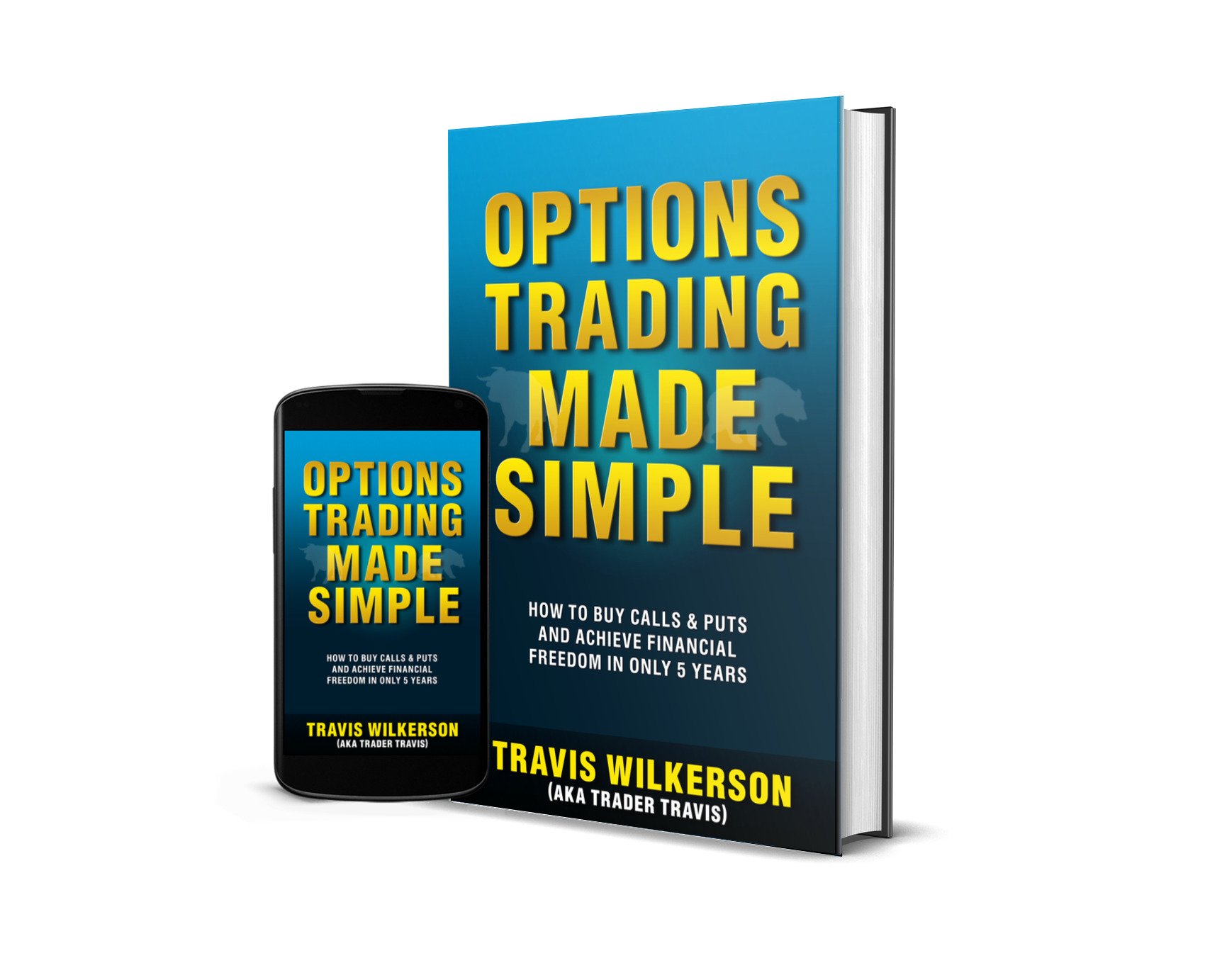 Also, my *newest* book is out: 10-Miunute Options Trading and ETF Investing
Options Trading Exit Strategy and Money Management...
A trading exit strategy is one of most important, yet least understood components of options trading. In this lesson you'll learn how to protect and keep your options trading profits.

In this lesson we will cover Steps 6 & 7 of the seven step trading process: Exit Strategy and Money Management
It's actually easy to make money. The hard part is keeping it. Your exit strategy and money management rules are what you'll use to manage the risk of options trading.
Options trading involves far too many variables beyond your control. You must have a trading exit strategy planned out before you enter a trade.
It's an easy way to manage risk.
**NOTE**
As you are aware from the paper trading options lesson, I entered an option trade on the stock "INFY" (Infosys Technologies).
As of this writing, I am still in the trade. The stock is trading at $49.29 and the price of the option contract is now trading for $6.80, which gives me a current return on our investment of 100%.
**Update**
I exited the trade at a price of $5.60. This puts the return on investment at 65%. It's not the 100% I once had, but I am perfectly fine with 65%.
This is also very common. If you wait for a technical exit you will often give up some of your gains. If my profit target was 100% then I would have exited the trade once that target was met.
Components of a Trading Exit Strategy...
The reason you plan your exit strategy before you enter a trade is because once you are in a trade, your emotions will cloud your judgment.
Every investor should have an exit strategy.
There are primarily two things you will consider when you are creating a trading exit strategy:
At what point will you get out of the trade if things don't go in your favor
and where and when will you take profits if things do go in your favor
If things go wrong
Stock options are extremely volatile. It's not uncommon to see your trade fluctuate in value by 10-20% during the trading day.
Once I place my trade, I will instruct my broker (via a hard stop) to close out my trade if it drops in value by a certain percentage.
If I lose 30-50% of my invested capital, I cut my losses and I move on. That's enough of a loss to tell me that either this is a bad trade or I was wrong on my timing.
Either way, I was wrong.
Learn to swallow your pride and pay attention to the feedback your trade gives you. There is no reason you should lose all of your money in a trade.
If things go right
Once my trade has gained value by 30-50% I begin to look into either protecting my profits or at least ensuring that I will not lose money on the trade.
I will either place a hard stop at my entry price or set a trailing stop. This is more of an art than a science. Each stock and each trade is different so it takes time to learn how to properly set stops.
Trading Exit Strategy: When Do You Get Out of a Trade?
There are plenty of books, courses, friends, and news commentators who are more than willing to advise you on getting into trades, but where are they when you need to get out?
Nearly everyone knows how to get into trades. It's the knowing when to get out part that eludes people.
Here are 3 simple methods to use as a trading exit strategy:
Time Based: with this method you stay in a trade for a certain period of time. If you set your time target for 2 months, then you would exit the trade exactly 2 months after entering it.


Target Profit: this is a popular exit strategy for traders. You set a profit target for your trades, then you exit the trade once that profit target is met.


Technical Exit: this exit strategy is one of my favorites, yet it takes an extreme amount of patience. Basically, you only exit when the stock gives you a technical signal to exit. This could be a pullback in prices, stalling at support or resistance, or a number of other signals.
Money Management Principles...
If you have poor money management habits, then you will not survive as an options trader. Poor money management habits are also why some people succeed in life financially while others barely get by.
I'm not going to give you any hard fast rules to follow, just a few common sense principles that should keep you out of trouble.
Learn how to profit on paper first before using real money.
Don't invest money you can't afford or are not willing to lose.
Don't invest your entire account on one trade trying to get rich quicker.
If you have 7 losing trades in a row, stop trading and regroup.
Diversify your investments. Don't invest solely in stock options.
Never have your entire available capital tied up in option trades.
No one has ever gone broke taking a profit. Remember there is no such thing as a small profit. As long as you make more money than you lose, your account will continue to grow beyond measure.
The Passive Stock Options Trading Book Series
Discover how to achieve financial freedom in only 5 years...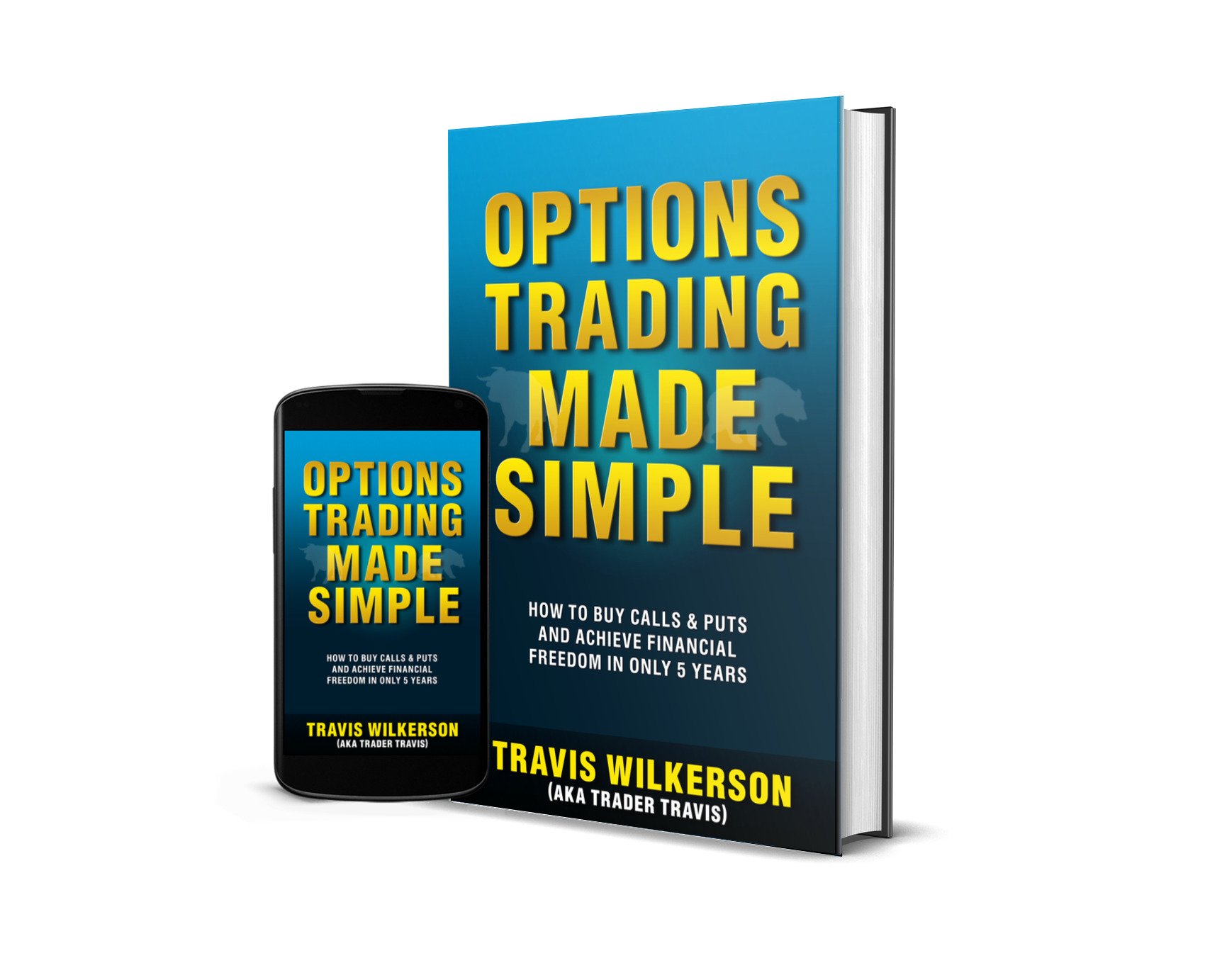 ---
If You're Looking For A Reliable Lower Risk Way To Be
Profitable With Options, Try The "Buffett Strategy"...
I don't know what has brought you to my page. Maybe you are interested in options to help you reduce the risk of your other stock market holdings.

Maybe you are looking for a way to generate a little additional income for retirement. Or maybe you've just heard about options, you're not sure what they are, and you want a simple step-by-step guide to understanding them and getting started with them.

I have no idea if options are even right for you, but I do promise to show you what has worked for me and the exact steps I've taken to use them to earn additional income, protect my investments, and to experience freedom in my life.
If you want to learn more, I invite you to download a FREE video case study on how to trade options like Warren Buffett.
Inside you will discover...

How investors pay me money to buy their stock.
How "combining option selling with option buying" resulted in a 60% growth of my account.
The "Family Freedom Fund" strategy I use to beat the market each year (I'm an experienced investor so your results may vary).
And lastly, there is a high risk way to trade options and a low risk way. You'll discover a low risk "sleep well at night" method of investing.
Fill in your details below to download your FREE case study. Along with your case study, you'll also get my daily emails where I share my favorite option trading strategies, examples of the trades I'm currently in, and ways to protect your investments in any market.
Wealth Building Resources
Free Video Case Study (Newsletter)

Options Trading Made Simple Book (My Kindle book)

Options Wealth Academy (High End Training Program co-founded by Travis)
Free Options Course Learning Modules

| | | |
| --- | --- | --- |
| Module 1: Option Basics | Module 2: Option Value | Module 3: Basic Strategies |
| Module 4: Stock Charts | Module 5: Technical Indicators | Module 6: The 7-step process I use to trade stock options |
Learn Stock Options Trading Home Page
Trader Travis's YouTube Channel