Paper Trading Options: a risk free way of trading stock options...
Paper trading options is a risk free way to hone your skills as an options trader. Learning how to profit on paper will increase your chances of profiting with real money.

This course is designed for beginner traders. Paper trading is the only form of trading I recommend for beginners. Buying stock options can be risky so you should crawl before you walk.
Paper trading options is a bit like playing monopoly. You're trading with fake money. I recommend all beginner option traders to paper trade in order to...
hone their skills as an options trader
build up confidence in their ability to trade
and to make the normal beginner mistakes without losing real money
A lot of people discount the practice of paper trading options and some of these same people are the ones I see grumbling because they are losing their hard earned money.
The way paper trading works is that you go through the motions of making a trade without committing any real money to the trade.
This can be done through a brokerage account that offers a paper trading simulator or it can be done with pen and paper.
I started out by just writing my buy and sell orders down on paper and tracking how well I did as if it was a real trade. Then I moved onto using my broker's paper trading software to learn how to work their order screen.
It only makes sense to practice before committing real money. Athletes practice, doctors practice, and so should you. One thing you need to be mindful of is that paper trading options does not reflect reality as far as your emotions go.
There will be a slight emotional detachment to the trade when it's only on paper. Once you start buying stock options with real money, you will notice two emotions drastically increase in their intensity:
Fear and Greed
Just be mindful of this because it WILL be something you have to manage if you want to be a successful trader.
Buying Stock Options...
Note: I am primarily a stock option buyer. Therefore, this course will only teach you how to buy stock options for profit. I will not focus on selling stock options for income.
So let's walk through an example trade...
By now you should have a good grasp on the first 4 steps, so now we will briefly continue step 4 and then outline step 5: Follow Through.
We will be reviewing a trade I made on the stock symbol "INFY."
The stock pulled back in price and I received a trading signal to indicate that a possible trade was on the horizon.
The stock did in fact rise higher.
The next day, after I received confirmation, I looked for follow through. My follow through criteria was that both the stock and the NASDAQ had to be rising higher.
If I were paper trading options, this how my trade entry would look in my trade journal:
ENTRY
INFY $43.08 (closing price) Paper Trade 8/25/09
Jan 45 Call option
Bid: 3.20 Ask: 3.40
Bought 2 contracts: $680 ($340 * 2)
Trading Template: Stochastics and MACD
Support:$40
Resistance:$45
When you exit the trade you then place the exit price and a few details as to why you exited the trade.
Each trader has their own routine and ritual once they are in a trade. Some watch the stock daily, some hourly, and others weekly; it's entirely up to you.
Prior to using Marketclub, I would review my trades at the end of each day to ensure the stock was still behaving the way I wanted it to. Now I just set up trade alerts through Marketclub.
Later in the course we will focus on exit strategies and review the results of this trade.
The Passive Stock Options Trading Book Series
Discover how to achieve financial freedom in only 5 years...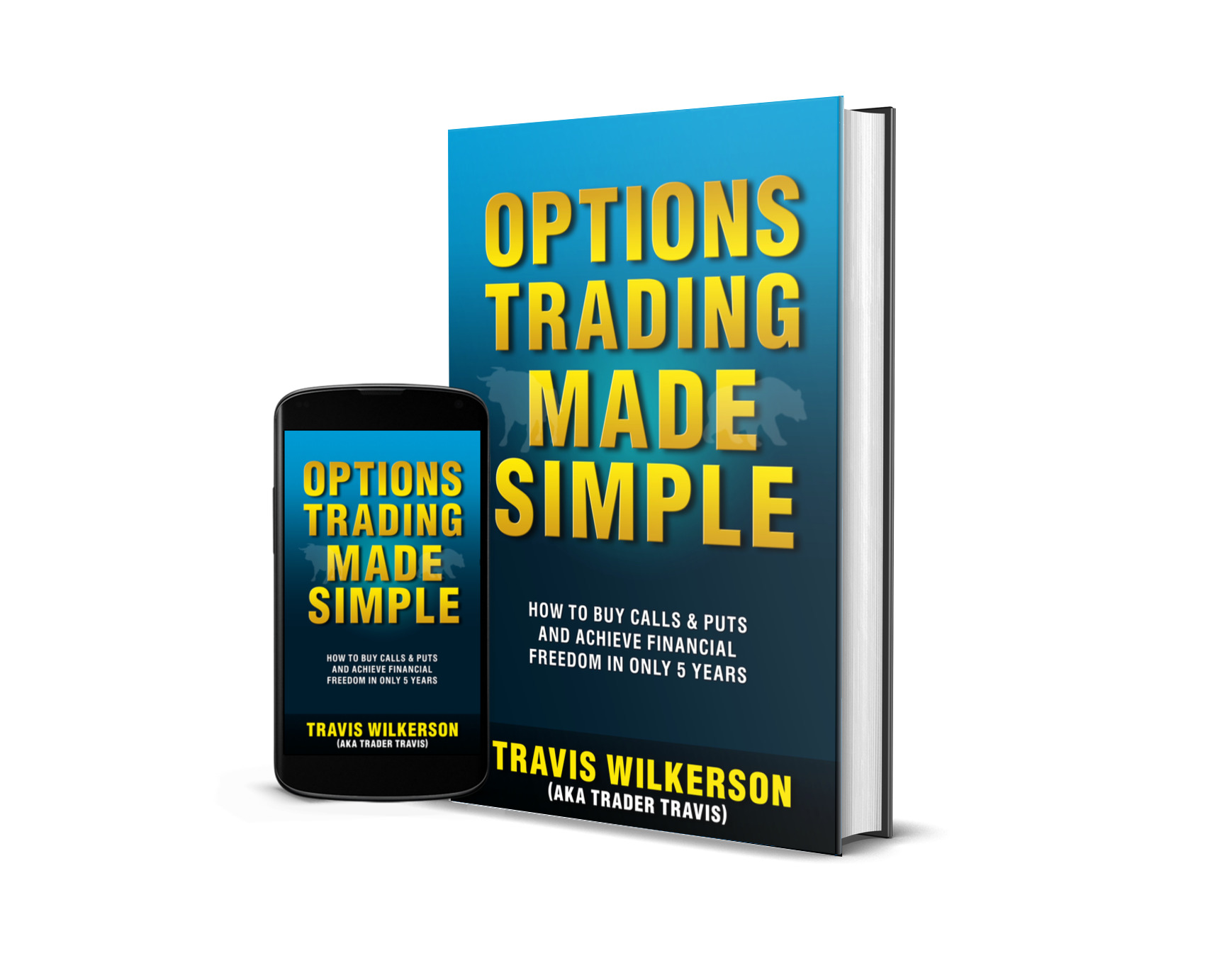 ---
If You're Looking For A Reliable Lower Risk Way To Be
Profitable With Options, Try The "Buffett Strategy"...
I don't know what has brought you to my page. Maybe you are interested in options to help you reduce the risk of your other stock market holdings.

Maybe you are looking for a way to generate a little additional income for retirement. Or maybe you've just heard about options, you're not sure what they are, and you want a simple step-by-step guide to understanding them and getting started with them.

I have no idea if options are even right for you, but I do promise to show you what has worked for me and the exact steps I've taken to use them to earn additional income, protect my investments, and to experience freedom in my life.
If you want to learn more, I invite you to download a FREE video case study on how to trade options like Warren Buffett.
Inside you will discover...

How investors pay me money to buy their stock.
How "combining option selling with option buying" resulted in a 60% growth of my account.
The "Family Freedom Fund" strategy I use to beat the market each year (I'm an experienced investor so your results may vary).
And lastly, there is a high risk way to trade options and a low risk way. You'll discover a low risk "sleep well at night" method of investing.
Fill in your details below to download your FREE case study. Along with your case study, you'll also get my daily emails where I share my favorite option trading strategies, examples of the trades I'm currently in, and ways to protect your investments in any market.
Wealth Building Resources
Free Video Case Study (Newsletter)

Options Trading Made Simple Book (My Kindle book)

Options Wealth Academy (High End Training Program co-founded by Travis)
Free Options Course Learning Modules

| | | |
| --- | --- | --- |
| Module 1: Option Basics | Module 2: Option Value | Module 3: Basic Strategies |
| Module 4: Stock Charts | Module 5: Technical Indicators | Module 6: The 7-step process I use to trade stock options |
Learn Stock Options Trading Home Page
Trader Travis's YouTube Channel