Update: The new book is out! The FREE web-based course has been put into book format complete with the same blueprint Travis used to achieve financial freedom in only five years. Click the picture below to see what others have to say about the book.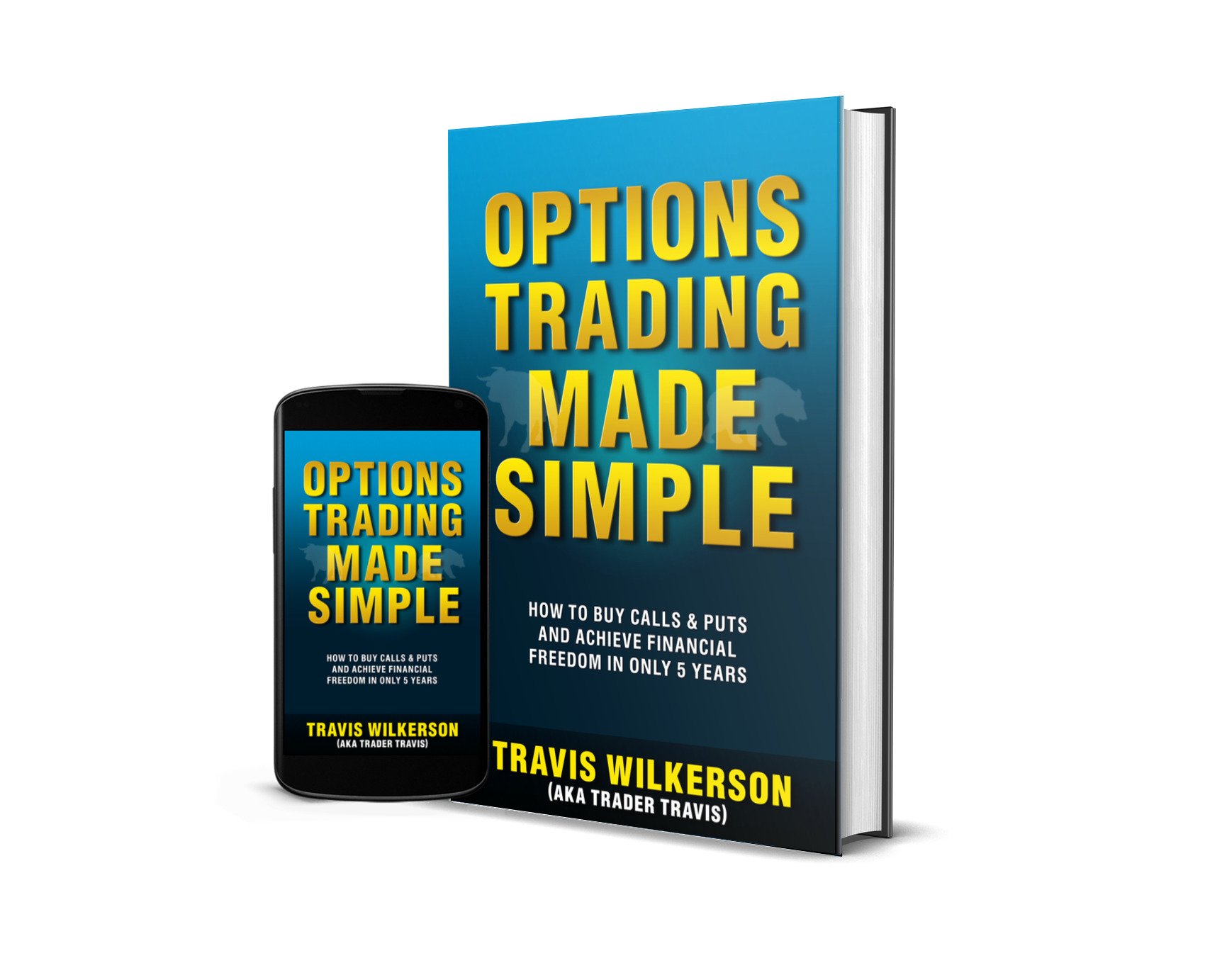 Also, my *newest* book is out: 10-Miunute Options Trading and ETF Investing
What to Do If You Buy An Options Trading Course and it Turns Out to Be One Big Scam...
I, Trader Travis, have been burned several times and it really hurts when you trust someone only to see them take advantage of you.
So, how do you know which options trading course is a scam and which one isn't?
And what if I told it didn't matter?

Today I want to share a few tips to help you as you search for reliable options trading education.

Although we can't prevent people from scamming us, I did find a way to ensure I always get my money back without much of a hassle.

I make one phone call and the money is put back into my account. Watch the video below for more details:
When people find out I teach an options trading course they start searching for "trader travis reviews" or "trader travis scam".
Honestly, I do the same kind of research as it's important to know what kind of experience you will have when you work with someone.

And you should also find out what kind of trading success the students have on average.

There are many gurus out there talking about their incredible systems and methods, but have you ever asked them how well their students are actually doing?

Because that's the only thing that should truly matter to you.

If you ask them what their student success rate is and they can't tell you, then that's your red flag as to where their priorities lie.

For me, it's not about maximizing company revenue, it's about maximizing your success. And I'm proud to say that our training has a 63.83% success rate in an industry that has a 90% "failure" rate.

I dare you to find another program that has a higher student success rate than ours and that cares more about you than we do.

And if you do find one better than ours, then I highly encourage you to enroll in that course.
I don't care who you learn from, I just care that you learn.

My existing students KNOW these strategies work, but I fully understand that you may not yet be convinced because you're on the outside looking in.

I can't guarantee that you will succeed as I don't know your level of intellect, your work ethic, or your personal drive.

My class won't make you rich. Only YOU can do that.

I can, however, GUARANTEE that the strategies you will learn work because I teach what I do and do what I teach. And my students will confirm that.

Our training is completely transparent.
We're always here trading right alongside you.

We show you our winning trades and our embarrassing losing trades also!
The training is a complete standalone package.

There's no "bait & switch" ... where you discover you have to invest more money to get the "real" secrets!

And our 4-step trading strategy works regardless of the market.

You'll make winning trades when the market is up,

You'll make winning trades when the market is down,
You'll make winning trades when the market is completely flat.
But let me stop here as I'm not here to sell you on our program.

I don't have to.

You'll see that what I teach results in a real trading business that produces real profits. 

And this is demonstrated through real life trading case studies from several of my students. 

It's simple (meaning anyone has the capacity to do this). 

...but it does requires hard work and dedication (read: you can't click FIVE CLICKS OF THE MOUSE and build instant wealth). 

Let me FIRST earn your trust and attention and then you can join, but only when it "feels right" to you. Always trust your gut instinct.

I hope the video added some value to your life and if you think someone else can benefit from it then send them here.

You take care, Travis Wilkerson (aka Trader Travis)

If You're Looking For A Reliable Lower Risk Way To Be
Profitable With Options, Try The "Buffett Strategy"...
I don't know what has brought you to my page. Maybe you are interested in options to help you reduce the risk of your other stock market holdings.

Maybe you are looking for a way to generate a little additional income for retirement. Or maybe you've just heard about options, you're not sure what they are, and you want a simple step-by-step guide to understanding them and getting started with them.

I have no idea if options are even right for you, but I do promise to show you what has worked for me and the exact steps I've taken to use them to earn additional income, protect my investments, and to experience freedom in my life.
If you want to learn more, I invite you to download a FREE video case study on how to trade options like Warren Buffett.
Inside you will discover...

How investors pay me money to buy their stock.
How "combining option selling with option buying" resulted in a 60% growth of my account.
The "Family Freedom Fund" strategy I use to beat the market each year (I'm an experienced investor so your results may vary).
And lastly, there is a high risk way to trade options and a low risk way. You'll discover a low risk "sleep well at night" method of investing.
Fill in your details below to download your FREE case study. Along with your case study, you'll also get my daily emails where I share my favorite option trading strategies, examples of the trades I'm currently in, and ways to protect your investments in any market.
Wealth Building Resources
Free Video Case Study (Newsletter)

Options Trading Made Simple Book (My Kindle book)

Options Wealth Academy (High End Training Program co-founded by Travis)
Learn Stock Options Trading Home Page