You're about to discover...



The Retirement Blueprint That Allowed
A Minority, Growing Up Poor
In a House With No Bathroom
And No Running Water,
To Retire In Style at the Age of 34!


(p.s. Our household toilet was a 5-gallon paint bucket.)
Options Trading Success Stories from Average Ordinary People

(proof that you can succeed at this)
There are many gurus out there talking about their incredible systems and methods, but have you ever asked them how well their students are actually doing?
What really matters is can that Guru take you and teach you how to duplicate their success (or better).

Because that's the only thing that should truly matter to you.
The Option Profit Formula has created hundreds of success stories and you'd never have time reviewing all of them, but below are a few that will give you an idea of the experience people have when they join the program.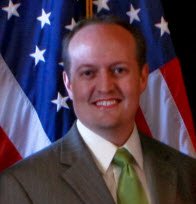 The following options trading success story puts a huge Kool-Aid smile on my face. Here is Jacob's life before options trading...
Worked in the public Sector and hated his job...
Was tired of living paycheck to paycheck...
And tired of putting vacations on credit cards...
And like most, he lost a lot of money during the stock market crash, but then he learned options trading. Here is his life after options...
He's on pace to be debt free and trading full time in a few years
He's more than doubled a paper trading account as well as a real money account
Then he made enough money to remodel his bathroom, re-shingle the roof on his home, bought all new windows for the house, bought a new furnace and A/C, built a fence around the house, and still had enough money left over to equal a 100% increase in his account size.
When I interviewed Jacob he had just come back from taking a cruise.
If you've done the math, that's about $47,540 worth of real value that was added to his life and that's on the conservative end.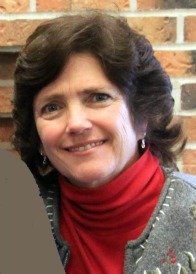 Sally's lost money for an entire year before she learned how to successfully trade stock options.
But then she made enough money to:

Pay for her son's wedding...
Replace three cars with 200,000 miles on each...
Helped pay for her two daughter's college tuition...
And she supported several charities in a big way!
"I studied options for about a year before joining your training sessions. You taught me more in 5 weeks than I got out of the $20,000+ of seminars, online courses, etc. I never felt comfortable prior to your classes to even ATTEMPT to step in the market with REAL MONEY.

Before your course my paper trading was about breakeven. I finished your course, followed the templates and the instructions you gave us and [here] are the results:

[+] I cashed in on two of the largest--one 230% and one almost 300%.

[+] Approximately 8 more I cashed in at an average of about 65%...in 2weeks or l less no fooling!
[+] Altogether I had 4 triples, 8 doubles (over 60%) and about 5 or so that average around 25%.
Your classes, your expertise, your desire to help others like myself succeed has helped me more to set forth a plan of financial independence that $20k worth of courses, seminars, video/cd's could not." –Roger W.
Our 4-step trading strategy works regardless of the market.
You'll make winning trades when the market is up,
You'll make winning trades when the market is down,
You'll make winning trades when the market is completely flat.
Our 4-step trading strategy requires no special skill or software.
It's completely do-it-yourself.
It's easy enough for a 12 year old to understand!
Our simplest trading strategy takes just 10 minutes a day to implement - allowing you to spend more time with your family.
There's no need for you to sit in front of your computer all day making trades.
Our 4-step trading strategy lets you earn an average of 2-5% return on investment a month.
Proof shown in the training.
FAQ & Program Logistics
The program has a high success rate in an industry that has a 90% "failure" rate.

The majority of the students make money!
The program is completely transparent.
We're always trading right alongside you.
We show you our winning trades and our embarrassing losing trades also!
The program is a complete standalone package.
There's no "bait & switch" ... where you discover you have to invest more money to get the "real" secrets!
DJ's options trading success story caught me by surprise as he sent me an email to ask a question and the last sentence of his email read as follows:

"Hey also, thanks. I ended up increasing my options portfolio by 30% in 2011. But of course that's not a true 30%. I've never had the full amount invested at one time. It was all from small trades. Of course, money management, right?"
DJ did this during a year when the average buy and hold investor lost money!
Michelle's options trading success story is an inspiring story of someone who was down and out, but rose up to become one of the most successful option traders who ever enrolled in the Success Academy. Here are her words...
"In the financial meltdown of 2008, my accounts were devastated and I became so exasperated that I called my Fund Managers. These "professional" investors told me, 'Well, everyone had losses, we all lost money . . . it'll come back.' What really bothered me was the fact that they still charged me tens of thousands of dollars in fees - TO LOSE MY MONEY!
I was extremely frustrated, to say the least, and decided at that moment I had to take control of my money [and learned how to trade options]. I now have a skill that I can rebuild my retirement account and actually create a weekly earning, FOR LIFE.
Needless to say, I have fired all of my "professional funds managers!" In a very short period of time, I have taken what was left of my retirement account and increased it 163%."
Here's What You Get When You Enroll...

With your investment in The Success Academy you get online access to the following training and bonuses:

The Option Profit Basic Video & Ecourse: If you're brand new to options this course will teach you everything you need to know about options basics. It will teach you what to trade, when to trade, and how to manage risk and profits (A $500 value)

You'll also learn...

• How to open a brokerage account

• How to read stock charts
• How much money you need to start trading
• The safest way to trade options (how to control losses and minimize risk)
• How to complete a successful trade from start to finish
• And how to grow a small trading account
The 10-Minute Trading Strategy: A simple 10-minute trading strategy you can use to earn 12%, 32%, or even 45% on your money each year whether the market goes up, down, or sideways (A $300 value).

The PR Template: This is one of my favorite investing strategies; it was my "first love". You'll discover how to find stocks poised for a big move and then you will buy either a Call or a Put option. This is the strategy I used to turn $10,000 into $70,000 when I first started trading options (A $2,000 value).
The Credit Spread Cash Machine: this is one of the three income strategies you will discover in the Success Academy (Credit Spreads). You will earn consistent monthly income as a stock market insurance trader. When you place the trade, your max potential profit shows up in your account immediately. In some instances, you even profit when you are wrong about the direction of the stock (a $2,000 value).
Premium Member's Also Get...

The Family Freedom Fund: this strategy shows you how to invest like the world's richest investor (Warren Buffett). We use Covered Calls and Cash Secured Puts to generate $6,000 - $10,000 in guaranteed income each month regardless of whether the stock market goes up or down (a $2,000 value).

Yearly Program Updates: I teach what I do and do what I teach. I'm still actively in the trenches, trading the market each and every day. I'm always testing and learning new and better ways to earn passive income from the stock market. And I want to keep you updated on any new tricks and techniques I discover.

I'm constantly updating the program so as long as you renew your membership each year you won't miss out on these new discoveries. Also, as I come across new information I think can help you, I'll schedule a live webinar to update you (A $1,000 value).
Market Crash Mentorship: most people lose 40% to 60% of their retirement accounts during market crashes. If the stock market crashes during the year of your membership (a decrease of more than 20% from the yearly high), then you'll get free access to my Bear Market Blueprint course.
In that course I will personally walk you through the crash and show you how I protect my personal accounts as well as profit during the downturn. You'll peek over my shoulder and watch each and every trade I make. My mission is to help you earn 12% per year (or more) whether the market is up or crashes in the coming year (Value = Priceless).
Discounted Renewal Rate: after your year of mentorship, if you decide you want renew your membership then you can do so at the discounted rate of $327 a year (regular $997). This covers the cost of continuing to update the program each year. You will receive at least one reminder before your year is up and before your subscription is auto-renewed.

With this "auto-renew" feature, you lock in this low price and it guarantees that you never miss out on any new content.
This auto-renew feature does not obligate you in any way. There are no long term commitments, you can cancel your auto-renew at any time after you join (and you keep your full one year subscription).
In case you haven't added it all up...

That's a total value of $7,800!

But don't freak out...you're not going to invest anywhere NEAR that.

By the way...have you ever seen those guru B.S. artists who assign an extremely high (and arbitrary) value to their products to trick you into thinking they're worth more than they really are?

Well let me clear something up...

The values listed are the actual prices those components sold for at one time before they were combined into The Success Academy.

Onward.

In addition to the $7,800.00 worth of value you'll get with your investment in The Success Academy.

You'll Also Get The Following Bonuses…
A $2,098.00 Value… Absolutely FREE!
FREE Bonus #1

"The 10-Minute Retirement Trader ™"
In this program you will watch a real time case study of my 5-Year Retirement Plan. You'll get to peek over my shoulder as I earn 12%, 32%, or even 45% on my money each year whether the market goes up or down. You'll also gain real time access to my trades via excel. This way you can see what trades I'm making each day as well as a summary of my thought process.

And lastly, this is NOT a trade alert service or a course per se. This is a monthly mentorship program where you will learn about trading, but you will do so by watching me trade my personal account. I'm letting you peek over my shoulder as I trade my way to $100,000 (A $1,188 value).
FREE Bonus #2

"Buy and Manage Secrets"
If you can relate to the email below, this bonus is for you...

"I put my inheritance in the market in mutual funds ten years ago and have watched it go up and down. I literally have not touched it in all that time. It has nearly returned to what I initially invested. It is a lousy way to make money...I feel trapped and don't want to see that money just fly out the window."

When the stock market crashes in price the buy and hold experts tell you, "Hold on, it's going to be okay, everyone's losing money right now". Not true! There is a way to protect yourself when the market goes against you.

And in the Buy and Manage Secrets bonus training you'll discover how we used a market crash to triple the value of our 401K mutual fund account (A $500 value).
FREE Bonus #3

"The 4 Stages of a Stock Market Crash"
The experts tell you that it's impossible to time the market. That no one can predict when a crash will happen. So it's best to just dollar cost average through the crash. Well, if you do, you'll suffer the same fate as the reader below:

"I feeling like I am at the mercy of big market swings that wipe out in a few days the gains that took years to build up! For example half of my retirement investments evaporated in the meltdown of 2008!"

I agree with the experts about predictions, but I disagree with their "there is nothing you can do" advice. All that does is make you a helpless victim. Don't you want to be the winner?

After all, someone else IS making money while you're losing yours.

EVERY and I mean every market crash has 4 stages and if you learn these stages you will never be caught off guard again. You can protect your portfolio before the market comes crashing down (A $110 value).
FREE Bonus #4

"A List of the Best Stocks to Buy"
This has been my closely guarded secret, but I am now making my stock picking process available to the general public. You will finally learn how to pick winning stocks.

There are literally thousands of stocks available to trade, but often it's hard to determine which ones will be profitable. In this bonus I share my secret source for finding the top trending stocks in the market.

I could easily offer this all day long to the legions of stock traders for at least $300...but you're going to get a copy of this extremely rare training absolutely FREE.
You'll Get All 4 Bonuses…

A $2,098.00 Value…
Absolutely FREE!
I'm cramming 15+ years of options trading experience into this course...and providing at least 100 times more value than what you're going to invest.

But know this...

This isn't for everybody.

I only want to work with people I know I can help so let me summarize who the program is FOR and who it is NOT FOR...

[+] If you want to double your investment account in one year, this is not for you.

[+] This training is not for you if you are in a financially desperate situation where you need money in a hurry.

[+] If you're the type of person who has to think about it for a month and talk it over with your wife, mama, shrink or astrologer...this isn't for you. You can stop reading right now.

[+] If you're a person who thinks education should be free and that people should invest in you without you having to invest in yourself and your education...this is definitely not for you.

Also, I have very little patience for whiners, crybabies, thumb suckers and "negative Nellies." If that's you, I prefer you pass on this opportunity and go back to spending your time on Facebook or in front of the TV.

And lastly, if you are a dabbler this is not for you...

Dabblers are people who jump around from one bright shiny object to another. They never stick with anything long enough to get results. Hopping like flees from one dog to another in search of the latest and greatest trading strategy.

They never stick with anything long enough to see the fruition of wealth and the reason they don't stick is because they lack enough belief in the "thing" to make it work.

That my friend is a dabbler and dabblers die broke!

So who DOES qualify?

The Success Academy is a good fit for...

[+] Beginner to intermediate level investors.

[+] People who want a "sleep well at night" investing strategy.

[+] People who are tired of losing 40 - 50% of their money during a stock market crash.

[+] People who want to protect their wealth as well as profit from market crashes.

[+] People who want small consistent profits over time instead of large wins followed by even larger losses.

Lastly...

If you're generally a nice person...

...You sincerely want to discover the skills to develop a "lifestyle business" that can generate considerable income with only a part-time commitment...

...You often feel like an odd ball and don't fit in with the walking zombies of society who are plugged into the matrix of "go to school, get good grades and look for a safe secure job."

...You're open-minded and anxious to learn...and...

...You're a big boy or girl who understands anything worthwhile takes some work...

...Then you're in!
Let's Recap...

When you invest in The Success Academy you get...

...$7,800.00 worth of coaching revealing my best money-making techniques and secrets...and...

...$2,098.00 in FREE bonuses...

...For the ridiculously low investment of only $2,997 (for a year of mentorship).
And the investment in this program works out to only $8.21 a day when spread out over 365 days.
Heck, a fast food meal costs more than that!

Doesn't it make more sense to invest that money in yourself and the skills that will pay you for the rest of your life?

I want you to feel completely confident about your investment in The Success Academy...so you're also completely covered by my...

100% Risk Free
"Gentleman's Handshake" Guarantee
Back in the day, a good businessman didn't need lawyers, contracts and all that legal mumbo jumbo. A man's word was his bond and a handshake agreement was better than any legal-ese contract a lawyer could write.

Call me old-fashioned but I still believe in that.

So here's my handshake agreement with you:

If you're not happy with The Success Academy for any reason whatsoever...just send an email to the support desk within 30 days of joining and...

I'll Refund Every Penny You Invested!

No conditions, no weasel clauses, no hassles...and no hard feelings.

And you can keep all the bonuses as my gift for giving the program a try.

You get to discover all my best moneymaking secrets and put them into action risk free for 30 days...and you can get all your money back if you're not satisfied...AND keep all the bonuses.

I think that's more than fair, don't you?

See, I've been ripped off by a few of the gurus with their false promises...and it doesn't feel good.

In fact, it made me feel like a sucker...just another innocent victim in their revolving door of nameless, faceless, inconsequential "marks" to be taken advantage of and swindled.

Frankly, I felt embarrassed and stupid.

I don't ever in a million years want YOU to feel that kind of humiliation.

I want you to be overwhelmingly THRILLED with your investment in The Success Academy...and I'll bend over backwards to make absolutely SURE you're happy.

You have my word on that.
As soon as you register, you'll discover opportunities very few people even know exist, and that's exactly what makes them so profitable.

I'm looking forward to working with you. It's gonna be a fun ride.

All the best,

Trader Travis Wilkerson (The 10-Minute Options Trader)
P.S. If you desire the program so strongly that you simply must have it, but you lack the funds, my best advice is to save up for it.
Please don't go into debt or end up struggling to pay for it. Rather, let ownership of this course become a fierce career goal for you. Remind yourself of this goal daily, keep working and saving toward it, and soon the course will be yours without financial burden.
The Success Academy...
The Option Profit Basic Video & Ecourse: everything you need to know about options basics; Ebook and downloadable videos (valued at $500)
The 10-Minute Trading Strategy: a simple 10-minute trading strategy you can use to earn 12%, 32%, or even 45% on your money; PDF handout and downloadable videos (valued at $300)
The PR Template: the strategy I used to turn $10,000 into $70,000; PDF handout, example trades, and downloadable videos (valued at $2,000)
The Credit Spread Cash Machine: earn consistent monthly income as a stock market insurance trader; PDF handout, example trades, and downloadable videos (valued at $2,000)
Bonuses
Yearly Program Updates and Market Crash Mentorship: I will personally walk you through the crash and show you how I protect my money as well as profit during the downturn (valued at $1,000)
Special Premium Bonuses
The Family Freedom Fund: how we use Covered Calls and Cash Secured Puts to generate $6,000 - $10,000 in guaranteed income each month; PDF handout, example trades, and downloadable videos (valued at $2,000)
Bundle: the 10-Minute Retirement Trader™, Buy and Manage Secrets, 4 Stages of a Market Crash, and a List of the Best Stocks to Buy (valued at $2,098)
Discounted Renewal Rate: $327 a year (regular $997 a year)